THE BAND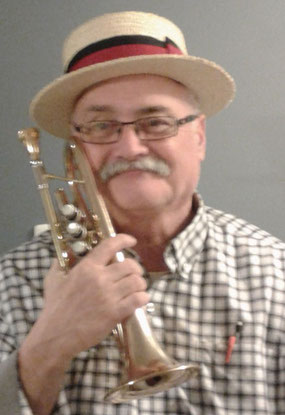 John Lloyd

Cornet, trumpet, flugel horn
Enjoying his 14th year with the London Dixie 5, playing cornet, trumpet and flugel horn. With the retirement of a couple of our founding members, John has carried on the tradition of this group since its inception. John has enjoyed the opportunity to lead this band into a new area with the addition of more "friends". His contribution to the London music scene, which has included playing with The Plumbing Factory, the Midlanders Alumni Ensemble, the Mocha Shrine and Trumpet & Concert Band, the DOCA Brass Ensemble (Toronto), together with his longstanding association with the Dixie 5, has given him the pleasure of enjoying his hobby for many audiences throughout Ontario and the USA.
Now retired, John hopes to continue to dedicate more hours to performing and entertaining in his schedule. Many of London's best musicians have performed and enjoyed the energy and fun of our Dixieland music. John feels that we couldn't be as successful as we have been without our dedicated musicians and "friends".
John thanks the many of our followers who have supported us over the years, and he hopes to continue to perform for you for many years to come.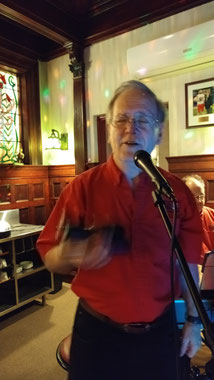 Les Holmes
Vocal
Les Holmes hails from London, Ontario. Singer, songwriter of  Country, Americana, Blues, Gospel and loves Jazz.  In 2009 Les produced a  Country CD to support our Canadian Troops which is. *Registered in Library and Archives Canada, Ottawa. (AMICUS No. 38996902)      *Terrific Live performer  at Purple Hill Country Hall, Thorndale Ontario,  local Legion Branches and Moose Lodge Halls.  *Sang O Canada to open Tim Horton's Canadian Brier in London 2012.  *Nominated for London Music Awards in 2011 and 2012.      *Akademia Music Awards Los Angeles Winner Song of the Month August 2015   and  November 2016  Les is "having an absolute Ball singing with The London Dixie 5 and Friends and invites you all to come out and enjoy The Band.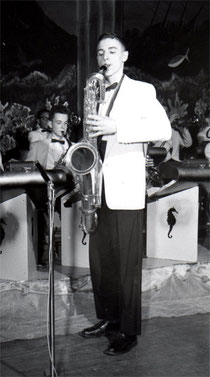 John Landstreet
Clarinet, alto saxophone

John, a former Yank, is semi-retired from a career as an astronomer and university teacher, although he can't seem to give it up entirely. He has been playing reeds ever since his mother told him at the age of 11 that the trumpet was NOT ON. More recently, since the market for custom horoscopes (the preferred source of private income for astronomers for centuries) has dried up, he has been earning pocket money by playing with the Dixie Five, the greatest little band he has ever been in.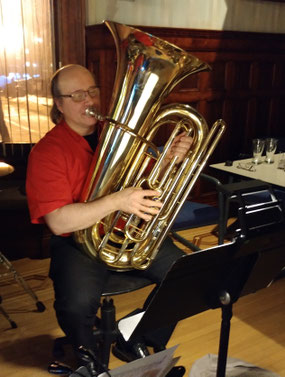 Wolfgang Beckmann
Tuba and bass
Wolf has long been in pursuit of ever larger instruments. His next stop is expected to be a sousaphone, and after that perhaps a 6-manual concert organ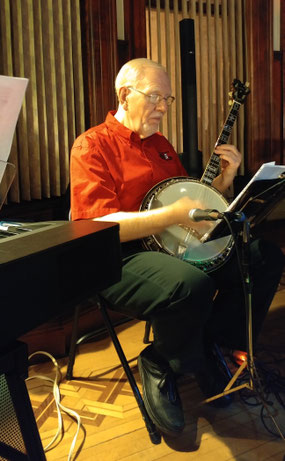 Bill Cox
Banjo
Bill is the greatest banjo player ever to emerge from the music scene in Leamington (that's in Ontario, in case you weren't sure). He has been in management in the Lumber and Building Materials industry in Southwestern Ontario, quietly honing his musical skills on the side, and since his retirement has burst forth as the must-have rhythm man for local Dixieland bands. He keeps track of our engagements, too! What more could we want in a banjo player?